If you're a retirement plan advisor, The Pension Source would like to help you launch, grow and improve your 401(k) business. We invite you to enroll in our 401(k) Sales Champion Workshop where you'll find the information and support you need to meet your retirement practice goals.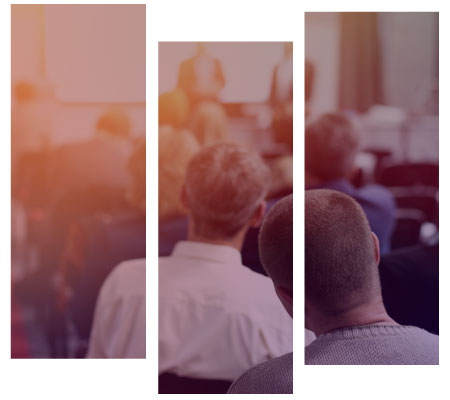 401(k) Sales Champion Workshop
Our 401(k) Sales Champion program moves advisors through a seven-step process designed to help you find, secure and service new business. It will provide you with the tools, resources and information plan sponsors rely on you to provide while helping prepare their employees for retirement. Based on the personal sales and coaching expertise of Chris Barlow, the Founder and Managing Director of KnowHow 401(k), our workshop covers more than 100 topics, all designed to help you find – and retain – 401(k) business.
The workshop will also allow you to become better acquainted with 401(k) plan design and compliance requirements.
Once you're enrolled, you'll have access to 36 video segments that deliver expert advice and industry insights. You'll also have access to 30 e-tools, all of which are part of the Sales Champion Workshop's seven-step process.
401(k) Sales Champion Workshop: Why It Works
Confidence
Gain insights into the challenges of working with 401(k) and other types of retirement plans.
Preparedness:
You'll be ready to answer plan sponsors' primary questions: Why should they work with you? Why is your plan recommendation better than the one they currently have?
Focus:
You'll have access to the tools you need to build a business plan as you identify goals and create strategies for meeting them.
Who Should Enroll?
The 401(k) Sales Champion Workshop was created for financial advisors in the following stages of their careers:
Launch
Whether you're at the beginning of your career or new to retirement plan sales, our workshop can help you effectively launch 401(k) sales.
Grow
If you already have 401(k) plans (maybe 20 or so) in your book of business, you may be ready to seek new opportunities and learn more about retaining the plans you have.
Improve
If you are fully involved in retirement plan sales – and perhaps responsible for the professional development of other salespeople – our workshop can offer valuable resources to better support you and your team.
The 401(k) Sales Champion Workshop is ideally suited for advisors who can make a commitment to complete its activities over an extended period of time. These individuals are likely to achieve the best results.